Welcome Parents & Guardians!
We hope you find the information here helpful and this hub to be a great resource. As you know, the sequence of steps to get through school can add pressure, so your support is crucial to your child's success.
Omar Ferreira
Career Counselor
Omarferreira@bgcirc.org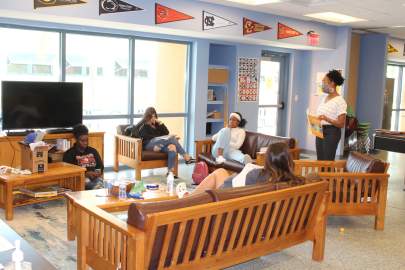 REQUIREMENTS
Application and Membership Fees
Each time a teen member or their parent submits an application (beginning of the school year and beginning of summer), an application fee is due to BGC.
There are no monthly membership fees for teens.
Community Service:
One event per month
Since there are no monthly membership fees for teen members, they are required to earn their membership by completing one volunteer activity per month.
An activity must be hosted by BGC to count towards the community service requirement.
If a teen is unable to complete one volunteer activity offered by BGC during a month, the next month they must complete two volunteer activities to maintain membership.
Programming:
Complete two programs per year
To maintain membership, teens must participate in at least two of our offered programs per year.
In order for a program to be considered complete, teens must complete 75% or more of the offered program sessions.
For the 2021-2022 school year, we will be offering the following programs:

Typing with Speed and Accuracy
Youth of the Year
Be-A-Star Bully Prevention
Career Launch
Healthy Habits (subject to change).
Tutoring & Test Preparation
We regularly offer our teen members opportunities to meet with academic tutors. We offer SAT and ACT preparation throughout the year, depending on testing schedules.
Please email our Career Counselor, Omar Ferreira, for more information on our updated tutoring schedule.
Additional support is offered at IRSC. Click the button below to go to their website.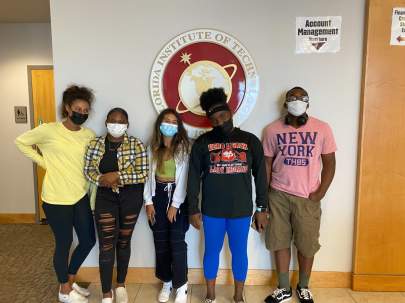 STAY CONNECTED
Text
Subscribe to receive important program updates by Texting
Vero Parents: @vero-par to 81010
Vero Teens: @vero-teen to 81010
Fellsmere Parents: @fells-par to 81010
Fellsmere Teens: @fells-teen to 81010
Email
Reach out via email to our Career Counselor Omar Ferreira, with any questions or concerns. You may also reach out to our Vero Beach Teen Director, Kacie Peacock.
Career Counselor Assistance
As a part of the Destinations Program, our Career Counselor has developed a partnership with the Indian River County School District. With your permission, our Career Counselor can attend your teen's guidance counselor meetings and communicate with school personnel about graduation requirements and other important issues, ensuring your teen is on track to graduate.
Permission Form
In order for our Career Counselor to attend meetings and communicate on your behalf, you will need to fill out a permission form and return it to the club your child attends. To obtain a copy of the form, you can download/print by clicking on the button below or you can obtain a copy at the club.