Just for Teens
Check out these activities, resources and more!
Check out these links on the next page to virtually tour colleges and universities all across the United States.
Click the link to find resources to help with academics, life, and more!
BGCIRC's own page with published stories, articles, artwork, and more- all by our teens.
Click the link to see how to submit your work.
What's going at the club for teens?
Check out this weekly calendar just for teens. Send submissions/pictures of you participating to: bgcircsubmissions@gmail.com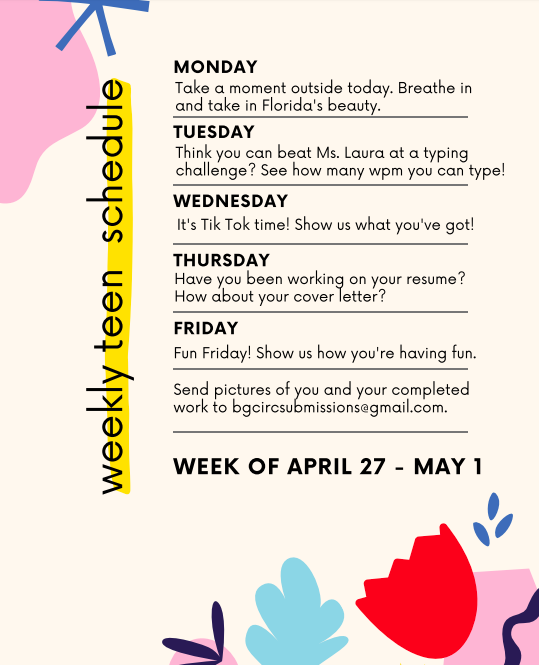 Every Monday, Wednesday, and Friday, we will have a Go To meeting to check in. Any additional meetings will be announced on our instagram page: BGCIRCTEENZ.
Teens & Teen Parents: To join the Go To Meeting, follow this link!