Career & Technical Education
With the rapid advances in technology, new jobs are created every year that we couldn't imagine would ever exist. Because of this, new skill sets are constantly needed, and our teens will be entering the workplace while simultaneously developing with these skills. In addition to this, jobs in traditional manufacturing or hands-on fields are changing as well. For example, electricians now need to account for the existence of smart homes and the circuitry involved in maintaining this new equipment. We are also entering the age where Baby Boomers are retiring – which will leave a few millions jobs available to our teens as they come of age to join the workforce.
As a part of the Destinations program, we introduce our teens to career paths that may not require college or university education, but do still have an opportunity for growth and offer salaries/wages that would allow our teens to support themselves in the future. These career paths generally require some level of technical educational so our teens can learn the skill sets necessary to succeed in their chosen fields.
For teens interested in vocational education, there are a number of resources available here in the Treasure Coast area. The Treasure Coast Technical College provides vocational certification in a number of fields, and teens can actually take many of these courses as dual enrollment with their high schools. To learn more about the Treasure Coast Technical College opportunities, click>> here.
Also, our high schools offer vocational classes on site. On this page find a list of available opportunities at each school.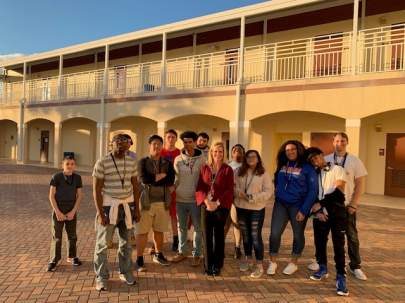 Sebastian River High School Programs of Study
Aerospace Technology
Automotive Maintenance and
Light Repair
Culinary Arts
Digital Design
Digital Video
Entrepreneurship
Geospatial/Geographic Information Systems (GIS) Technology
Home Health Aid
Industrial Biotechnology
Nursing Assistant
Welding Technology
Vero Beach High School Programs of Study
Accounting
Aerospace Technology
Automotive Maintenance and Light Repair
Business Management and Analysis
Carpentry
Culinary Arts
Digital Design
Digital Video
Drafting
Home Health Aid
Industrial Biotechnology
Nursing Assistant
Did you know? More than 65% of jobs require postsecondary education and training. This doesn't necessarily mean a bachelor's degree, but it does mean students need a plan after high school graduation.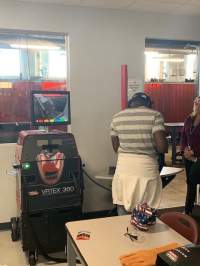 Apprenticeships & Internships
Apprenticeships – Indian River County offers a number of apprenticeships, which are generally available to students once they have completed their high school education and are 18 years or older. Apprenticeships are full-time paid positions in a specific field. Once a student has completed the apprenticeship, they normally are offered a full-time position (not necessarily with the same company) at a higher rate of pay.
Internships – Internships within the manufacturing and technical fields are unfortunately not as readily available to our high school students because of OSHA standards. Teens who are in vocational courses do have the opportunity to engage in activities that are normally reserved for those who are 18 and older, because the schools have developed certain safety standards that follow OSHA guidelines.