What's going on at the club?
We have created a weekly calendar so you can remain connected with fun activities at the club! Check out the calendar to see what is in store for this week.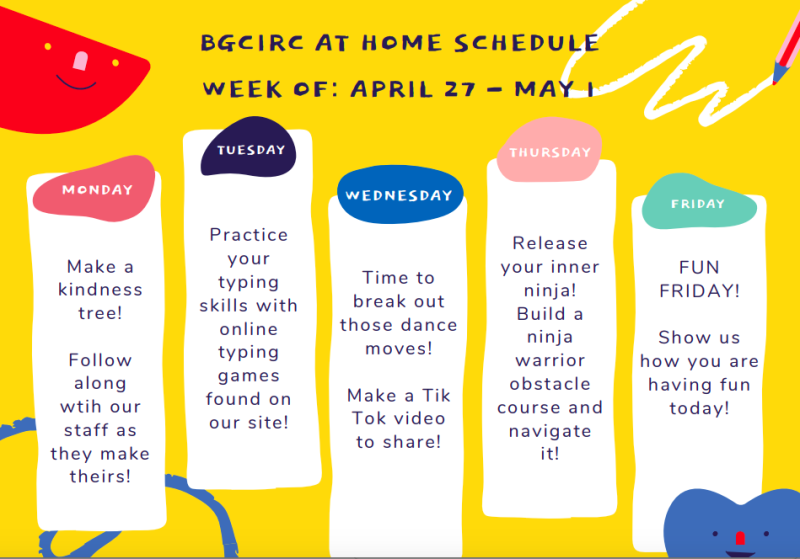 Send us pictures of you completing tasks to: bgcircsubmissions@gmail.com
You can also earn badges through BGCA's My Future. Try to earn as many badges as you can!